Polymer cement wall sleeve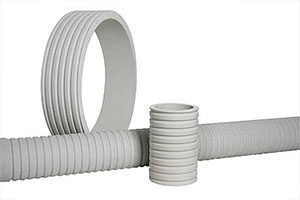 PQZ wall sleeves are made of a special asbestos-free polymer-quartz-sand cement and are suitable for installation in walls and ceilings. These wall sleeves are tight against pressing water and qualify for the use in drinking water facilities as we only use tested materials in their manufacture.
They are designed to take in seal inserts for pipe and cable penetrations.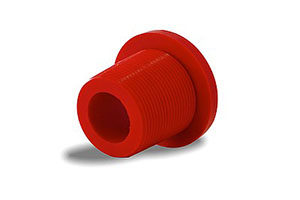 BEF Snap-In
elastic container entry, tight against pressing water
Fast and simple installation
No welding
No additional tightening elements
No glueing
Tight against pressing water up to 10 mWS (1 bar)
Possible pipe alignment up to 30°
Very good cohesive property
Low level of hardness – high elasticity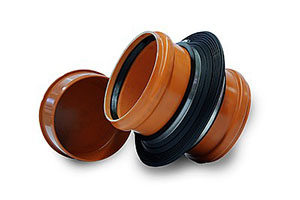 DMD double sleeve with lid Penetration with wall collar
Pipe penetrations with plug-in sleeves at both ends for brickwork and concrete walls.
DMD wall penetration
Centric wall collar (water stop)

Pressure-tight up to 50 mWS (5 bar) – tested material

Useable from -30 °C up to +100 °C

High weather and ozone resistance

Good resistance to acids and alkali

Delivered with two cover lids and two sleeve sealing rings
Diameter: DN | 100 | 110 | 125 | 160 | 200
Available for wall thickness in cm: 20 | 24 | 25 | 30 | 35 | 36.5 | 40 | 45 | 50
Additional sizes on request.